"So what podcasts do you listen to?"
That's a question people frequently ask me.
As a podcast producer, I spend all day with podcasts. Whether I'm recording a show or re-listening to one as I edit it, I'm always listening to something.
Despite that, I still listen to a dozen-or-so shows every week on my own time because I just love this medium. I hardly watch TV, so podcasts serve as my main form of entertainment, offering much-needed escapes and distractions to turn on while I'm walking, cooking, exercising or driving.
To answer everyone that's asked, I thought I'd compile a list of my 10 favorite podcasts and and tell you why I love them so much.
10. The Ringer MMA Show (Spotify)
This is to suck up to my new bosses at Spotify. Hopefully it works.
In all seriousness, this is a really good talk show for combat sports fans.
I produce this podcast for my new employer, The Ringer, working alongside the talented trio of Ariel Helwani, Chuck Mindenhall and fiery Irishman Petesy Carroll. We cover all of the biggest MMA fights on this show and it's been an honor working with these guys thus far. Follow the show exclusively on Spotify if you want to support!
9. How I Built This (NPR)
Hosted by Guy Raz and produced by NPR, HIBT delves into the backstories behind some of the world's most successful companies. Guy interviews founders and CEOs from around the world, peppering them with questions about the initial idea for the business, the inevitable starts and stops along the way, the turning point moments and every painstaking detail that goes into building a world-class business from the ground-up.
I don't listen as frequently as I used to, but my favorite episodes thus far have featured the founders of Ben and Jerry's, Hinge, Chipotle and Whole Foods.
8. ESPN Daily (ESPN)
This show will always have a special place in my heart.
I played a big role in launching ESPN Daily in the fall of 2019, waking up at 4:45 a.m. every day to publish the newest episodes and then frequently returning to the studios at night to record interviews with our hosts/guests that lived on Pacific Time. I absolutely love the crew of people behind this show and I will forever remain grateful for the opportunities they gave me.
That being said, it's a tremendous listen. I don't follow mainstream sports much anymore, but when I want to get caught up to speed, ESPN Daily arms me with all of the information I need to make me feel like I'm watching sports every night.
7. The MMA Hour (Vox Media)
I have to give some more love to Ariel Helwani, the man behind so much of the early success I've experienced in my career. I used to produce this show when it lived under the ESPN umbrella, but now it belongs to Vox Media.
MMA fighters are a different type of athlete, and I have great respect for the men and women who voluntarily lock themselves in a cage with another human being. Their stories are told on this show, and I really enjoy it from a fan perspective and as someone who now makes a living from combat sports.
6. The GaryVee Audio Experience (VaynerMedia)
A daily podcast that's simply a replay of keynote speeches, conference appearances, IG Lives, etc., this show still provides tremendous value to the listener.
On this show, Gary Vaynerchuk, a wildly successful serial entrepreneur, offers amazing insights into the business world and how to properly run a company in the modern era.
He's now a major player in the NFT space as well, and I get the vast majority of my information from him on this show.
In short, lessons learned from this show have made me a lot of money, and I would recommend it to anyone else who wants that.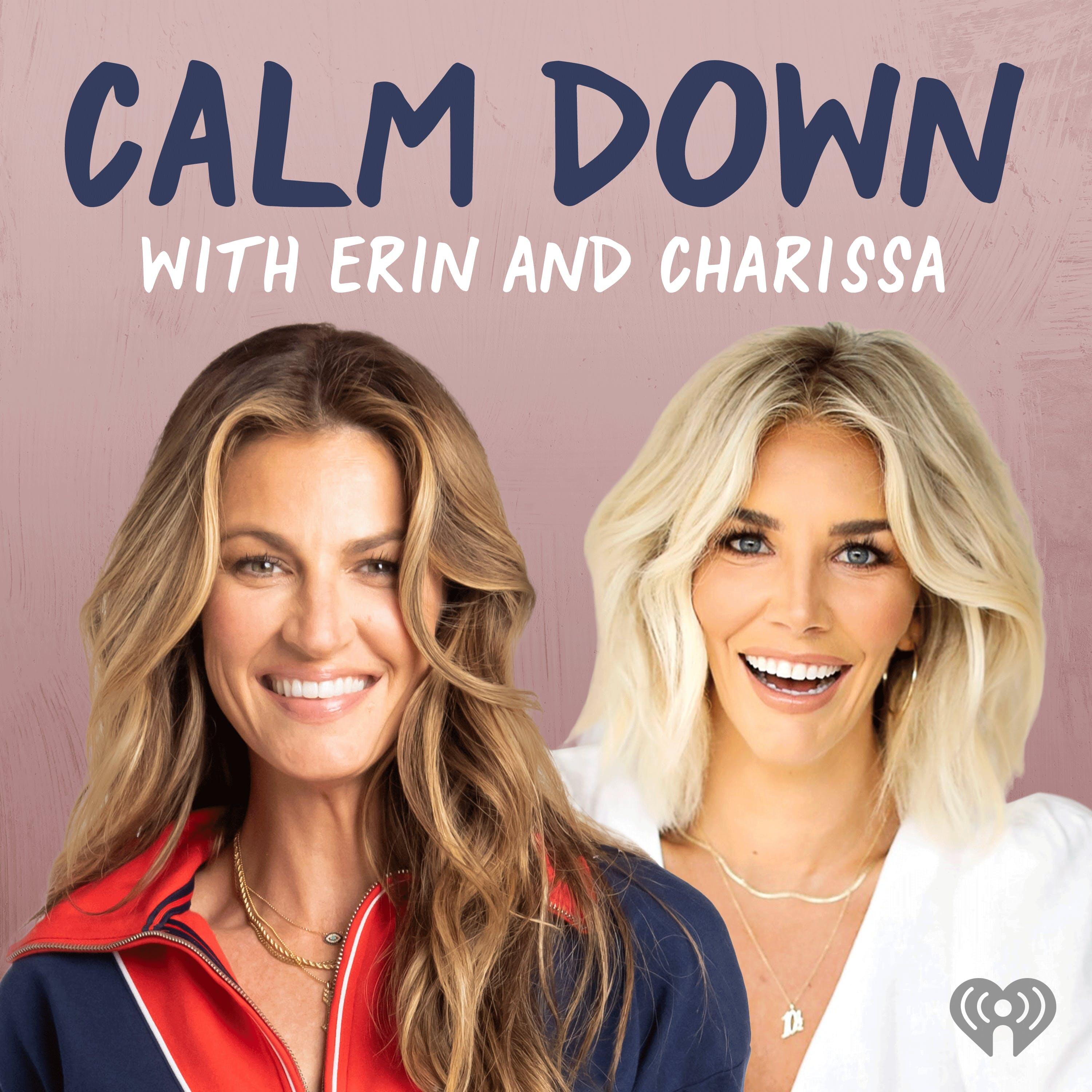 5. Calm Down (iHeartRadio)
Co-hosted by FOX NFL reporters Erin Andrews and Charissa Thompson, this is such a fun show from two women in sports media that I greatly admire. The chemistry between the two is remarkable.
This is not a sports show, although they do talk about their jobs and what it's like covering the biggest names and teams in the country's most beloved sport.
They discuss the random things that happen in their lives while also talking about serious shit, like Erin's troubles getting pregnant, relationship issues and so much more.
Calm Down is a prime example of how podcasts offer an opportunity for hosts to let listeners in on the intimate details of their lives, which is why I come back for more every week.
4. Call Her Daddy (Spotify)
I have loved following the growth of this show since its inception in late 2018.
I used to listen weekly when Alex Cooper and Sofia Franklyn co-hosted this show. Although I often turned it off when the show turned too raunchy, I loved listening each week because it offered me a glimpse into the complex female mind.
After Sofia left and Alex chose to continue with the show, I didn't believe Alex could build an entertaining product each week. I gave her a chance for her first few episodes in "the single father era," but her performance fell short of my expectations, so I moved on.
But when she signed a record-breaking deal with Spotify this summer, I pressed play again.
And I haven't stopped listening since.
While sex talk remains a big part of the show's brand, Alex is now steering conversations into new places, maturing the show as she grows up before our very eyes. She's talking about mental health, social media, gender identity and all sorts of things our generation needs to learn more about.
Plus, the mark of a truly special podcast is a host's ability to build community around a show. When listeners tell other people about a podcast, or when listeners can make friends with other listeners, that's a really powerful thing.
I believe #TheDaddyGang is the best podcast community in the world, and I'm proud to be a member of it.
3. The Daily (The New York Times)
I'm definitely not a daily listener of the show because I don't like to follow the news too closely, but The Daily lands this high up on the list because of just how freakin' good it is.
In my opinion, it's the best podcast in the world, and it's really not even close. The level of detail and planning that goes into each show is unmatched. The production quality is top-notch. The host, Michael Barbaro, is flawless. The stories are remarkable. I could go on and on.
If you want to know the day-to-day events happening at home and abroad, look no further than The Daily.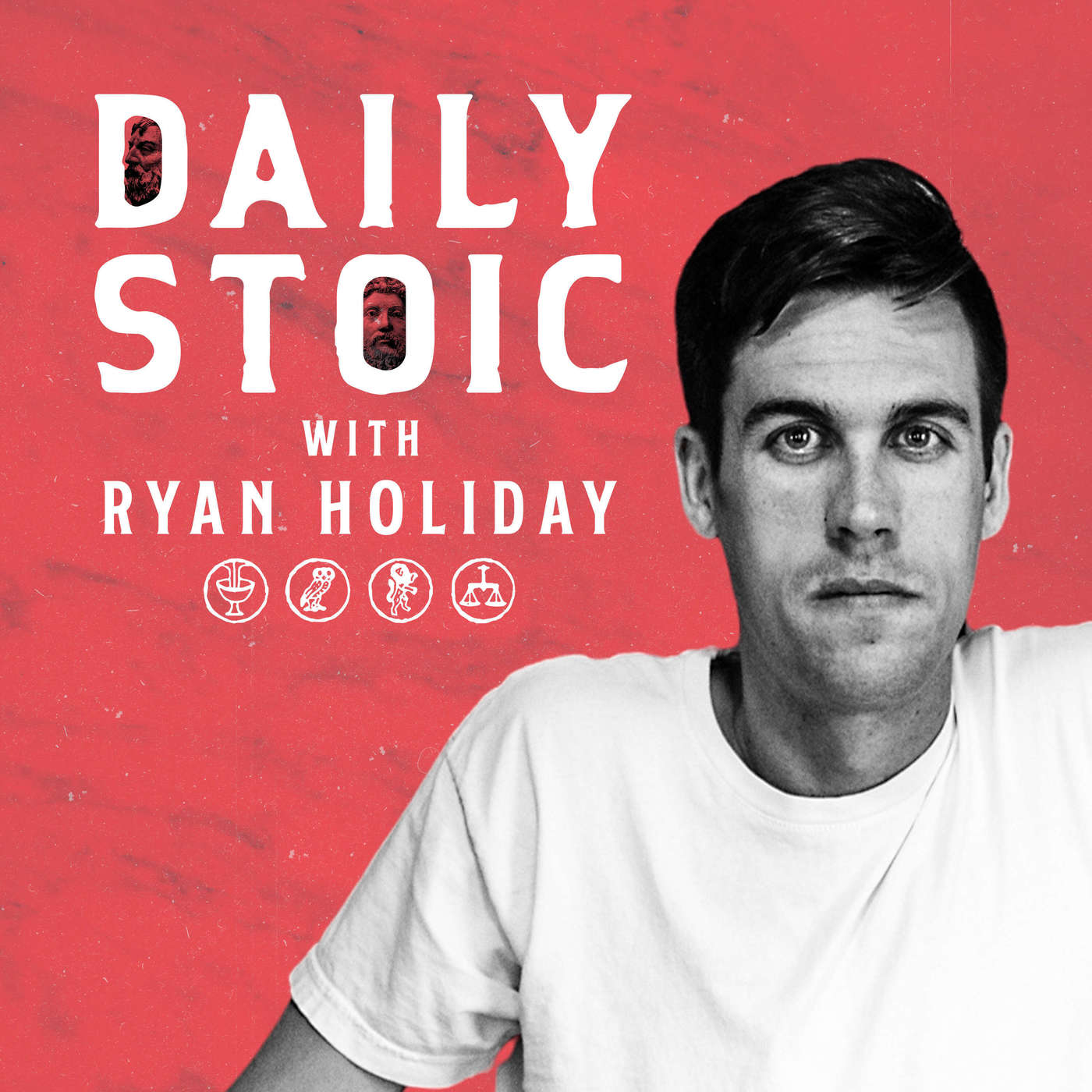 2. The Daily Stoic (The Daily Stoic)
Last summer, this show changed my life.
I've talked frequently about Stoicism, the ancient philosophy designed to help us extract the most from everyday life. The principles still apply today, and host Ryan Holiday helps modernize these ancient teachings, synthesizing them into 3-10 minute episodes every day.
On the weekends, he interviews Stoic thinkers or famous people (Camila Cabello, Matthew McConaughey, etc.) who also regularly practice Stoicism.
If you're unhappy with your life's course, if you want to change the way you think and behave, then this podcast is a great place to start.
1. Small Talk (101 ESPN/St. Louis)
I know this name means nothing to you guys, but this is a deeply personal selection for me.
I've spoken before about my first year in Connecticut and how miserable I was, and how podcasts gave me the friends I needed in the loneliest time of my life.
In that dark time, Small Talk gave me something to look forward to each week, and I haven't stopped listening since.
I initially listened because I actually worked with the hosts, Michelle Smallmon and Steve Ceruti, at ESPN and I just wanted to show some support.
But then I absolutely fell in love with the show, laughing at Steve's one-liners, Michelle's shoutouts and the random non-sports topics these two get into (buying cheap houses in Italy, Taylor Swift's career, The Met Gala, etc.)
I hardly know Michelle because she left ESPN before I could work alongside her,, but I feel like we're great friends because I've been listening to this show every week for almost four years. Luckily, I actually work with Steve again now at The Ringer, so we communicate regularly.
If you just want to listen to two people B.S. about nothing of importance, then this is for you. It's like Seinfeld, but a podcast.
And I'm deeply grateful for it every week.
Honorable mentions: The One and Dones, The Joe Rogan Experience, Business Wars, The Bill Simmons Podcast
So there you have it! If you have any podcast recommendations, please let me know.